These hard working thespians are truly artists of the stage and screen. Their combined performing experience encompasses Shakespeare, Chekhov, Brecht, Pinter, Jean-Paul Sartre and so many more classical, popular, modern and post-modern scribes.
Members of the Los Angeles cast:
Josh Kayne (Julius) and Wil Bowers (Romeo)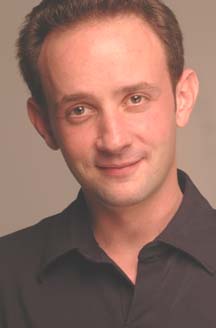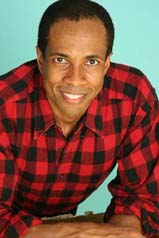 JOSH KAYNE studied acting in NYC at HB Studio. He has worked in film, television and theatre. Appearances include Fox's "Mad TV," "Angel," Lifetime's "Strong Medicine," and the feature "Thanks to Gravity." Theatre work includes "Daddy's Home," "Fingerpainting on a Murphy Bed," and "Knights, Knights."
WIL BOWERS is a classically trained, Shakespearean actor. He has appeared in film, television and theatre. He recently won the prestigious NAACP Theatre Award for BEST ACTOR recognizing his stage work in Robert O'Hara's "Insurrection: Holding History." Film work includes the upcoming "Expecting Love" in 2008 and "Surface To Air" with Michael Madsen. Televison appearances include "Will & Grace," "The Wayans Bros," "General Hospital," "Saints and Sinners," etc. Theatre work includes Kafka's "The Trial," Shakespeare's "Cymbeline," Don Pedro in Joan Silsby's "The Devil's Bride," a 'sequel' to "Much Ado About Nothing," and much more.
Stefany Northcutt (Paris) and Alex Gonzalez (Elvis)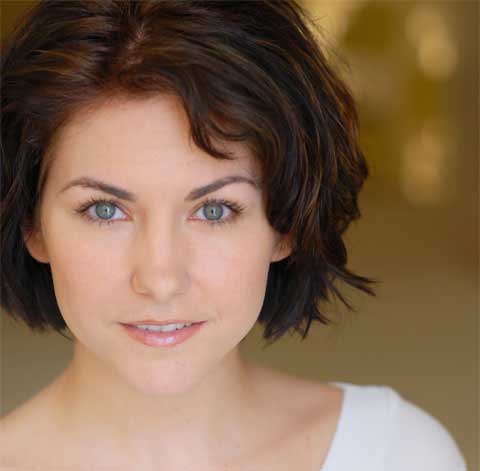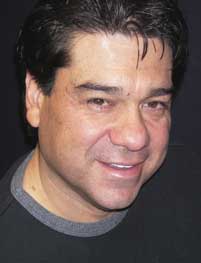 STEFANY NORTHCUTT has worked in film and theatre. She trained in New York City with the American Musical & Dramatic Academy and in the Meisner Technique.. Film work includes "Easy On The Eyes," "Hollenbeck," and more. Theatre work includes "Macbeth," "Twelfth Night," "Diary of a Catholic School Dropout," "Eavesdropper," and "Necessary Targets."
ALEX GONZALEZ is an award winning veteran of the stage. His work includes "Damn Yankees," "Oliver," "Grease," "West Side Story," "Brigadoon," "Oklahoma," "Evita," "Man of La Mancha," and more. He has worked in nationally touring companies as well as in local productions.
Teresa Berkin (Gertrude Stein) & Pamela Van Zandt (Alice B. Toklas)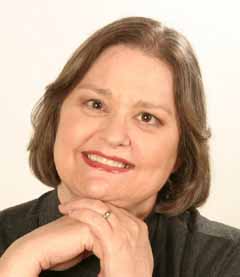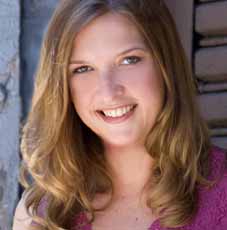 TERESA BERKIN has extensive experience in film, television & theatre. Film work includes "In Plain View," "The Tsunami Beach Club," "Jealous," "Standing Tall at Auschwitz," and more. Theatre work includes "A Midsummer Night's Dream," "A Chorus Line," "A . . .My Name Is Alice," "Guys and Dolls," etc.
PAMELA VAN ZANDT has worked in theatre, film and television. A recent transplant from the Windy City, Pamela toured the country with "The Mystery Shop," performing 7 different shows and directing one, "Test of Wills." She has appeared in "A Midsummer Night's Dream," "Hair," and many more theatrical productions.

David Anthony Hernandez (Allen Ginsberg) & Angela Taylor (Mafia Moll & Paris understudy)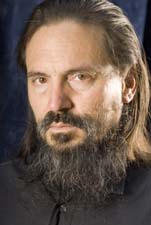 DAVID ANTHONY HERNANDEZ is a specialized Tax Accountant turned published poet and performance artist. His highly conceptual work has brought him recognition in the literary community. He theatre credits include Professor Whitey in the play Sophistry at the Underground Theatre directed by Frayne Rosanoff and Vladimir Lenin in "Los Tres Grandes" directed and written by Louie Olivos Jr. Film work includes "Tales from the Grave," "El Ortondoncista," and "Caravaggio: The Search."
ANGELA TAYLOR is a gifted thespian with theatre, television and film credits. Theatre includes "The Comedy of Errors," "Equus," "The Real Inspector Hound," and the one woman show she wrote, produced and directed "Secret Life of Mother Goose." Film includes "Susannah's Diary," Saving April," "Horses," and "Father."
LEAD CHARACTERS
JULIUS: Existentially challenged hypochondriac with an artistic flair. A cross between Woody Allen and RuPaul.
ROMEO: Even tempered, logical and rational.
PARIS: Perfect hair. Perfect tan. Perfect bitch. Quintessential trust fund baby.
CHARACTERS BASED ON HISTORICAL FIGURES
ALLEN GINSBERG: Beat Poet and counterculture icon. His famous poem, "Howl," led to a landmark obscenity trial.
GERTRUDE STEIN: American ex-patriot living in France. Novelist, poet and patron of the arts. Friend to Picasso, Matisse, Hemingway, etc. Known for her line: "A rose is a rose is a rose."
ALICE B. TOKLAS: Lifetime partner of Gertrude Stein. Gained wide spread attention when Stein published, "The Autobiography of Alice B. Toklas," in 1933.

ELVIS PRESLEY: The King of Rock n' Roll. Nuff said.